For any questions, call me +39 349 1619 529
A place full of history and mistery with wonderful mosaics
It is the cathedral of Venice. It is the most famous of the city's churches and one of the best known examples of Italo-Byzantin architecture with wonderful old mosaics. Admire the marvelous Byzantine architecture of the basilica and discover the priceless treasures kept in the city's most famous church.
The Basilica of San Marco, the cathedral church of the Roman Catholic archdiocese of Venice.
It is located at the eastern end of Piazza San Marco, adjacent and connected to the Palazzo Ducale. Renowned above all for its sumptuous design, golden floor mosaics and for being the symbol of the power and wealth of Venice, the church is called the golden church from the eleventh century.
The upper levels of the interiors are decorated with spectacular mosaics covering an area of 8,000 square meters. I am offering you 1 hour tour outside and inside, explaining the history and traditions about it.
Important
don't use flash with your smartphone or camera inside museums or churches;
please when you are walking with me please stay on the right in the streets in Venice. Thanks a lot indeed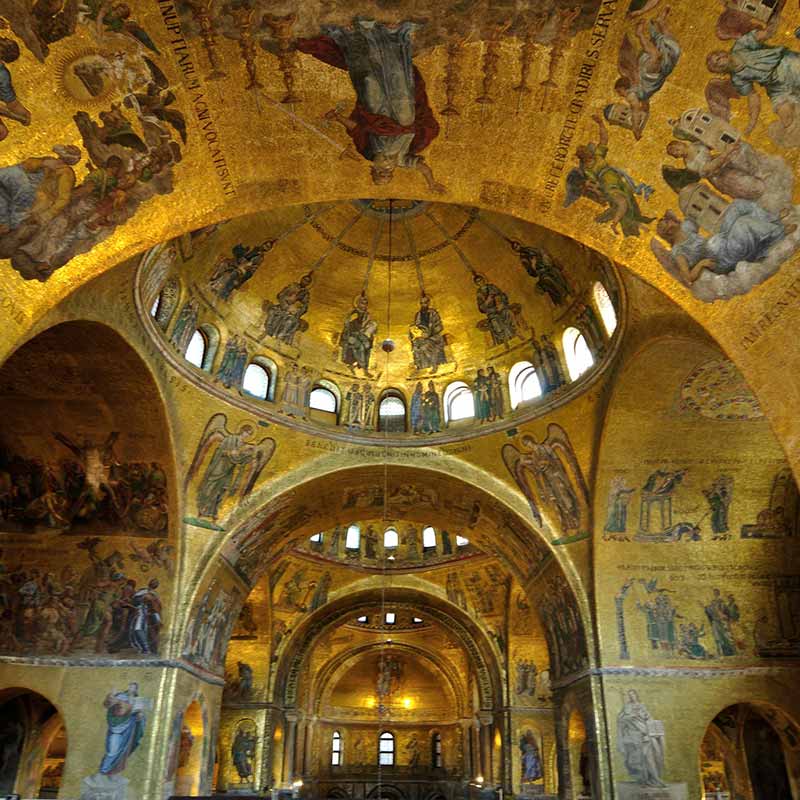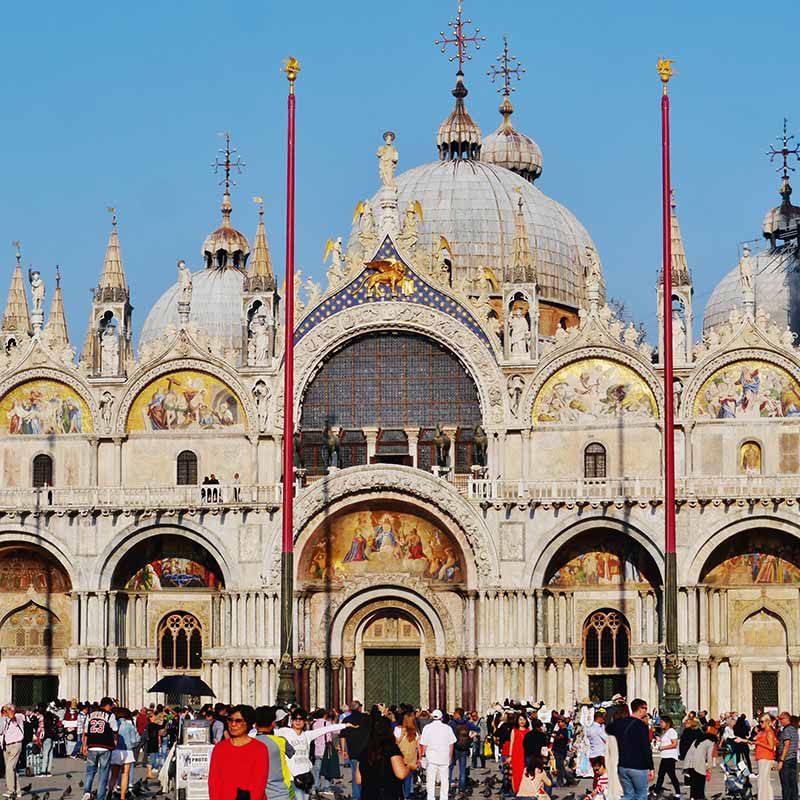 My working period
My working period is from June to 1st of september, on carnival period, on easter holidays… I am working on sunday during winter.
For any questions, call me +39 349 1619 529